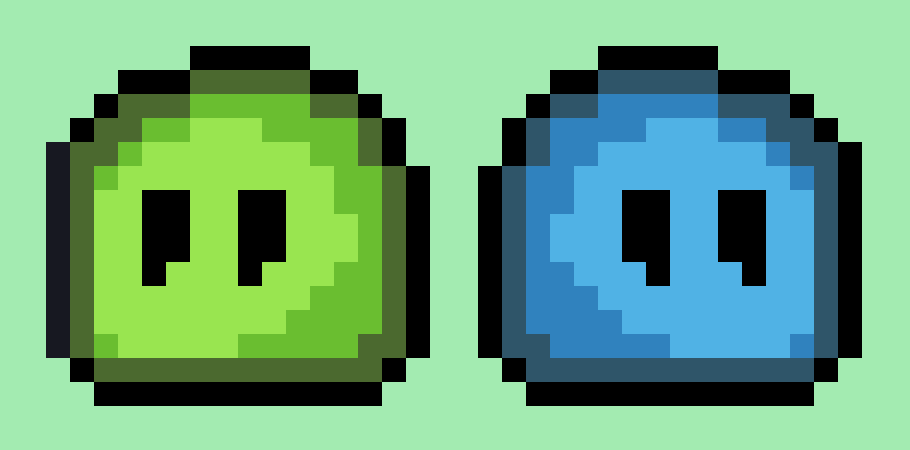 Slime Brothers
DESCRIPTION
This project was originally a GMTK Game Jam 2021 submission, which was made in under 48 hours. The game was done solo, without a team. After the voting period of the game jam ended, I started improving the game from the feedback I got.

You play as 2 slimes, 1 blue, 1 green. You can only control one at a time, and if 1 of the slimes take damage the other takes damage too. This is indicated with the color of the slime link (green/yellow/red) between the slimes.
The slimes can take 3 hits. Once the health hits 0, the level restarts. Health is always displayed in the upper right corner.

The goal is to reach the red slime with both of your slimes.
CONTROLS
WASD - Move
SPACE - Jump
SPACE MID-AIR - Double Jump
SHIFT - Switch between slimes

ASSETS
All art and code was done by me.
Audio generated with https://sfxr.me/.
Music generated with https://ecrettmusic.com/.
Install instructions
Download the zip file, extract the files and open the executable named "Joined Together.exe".